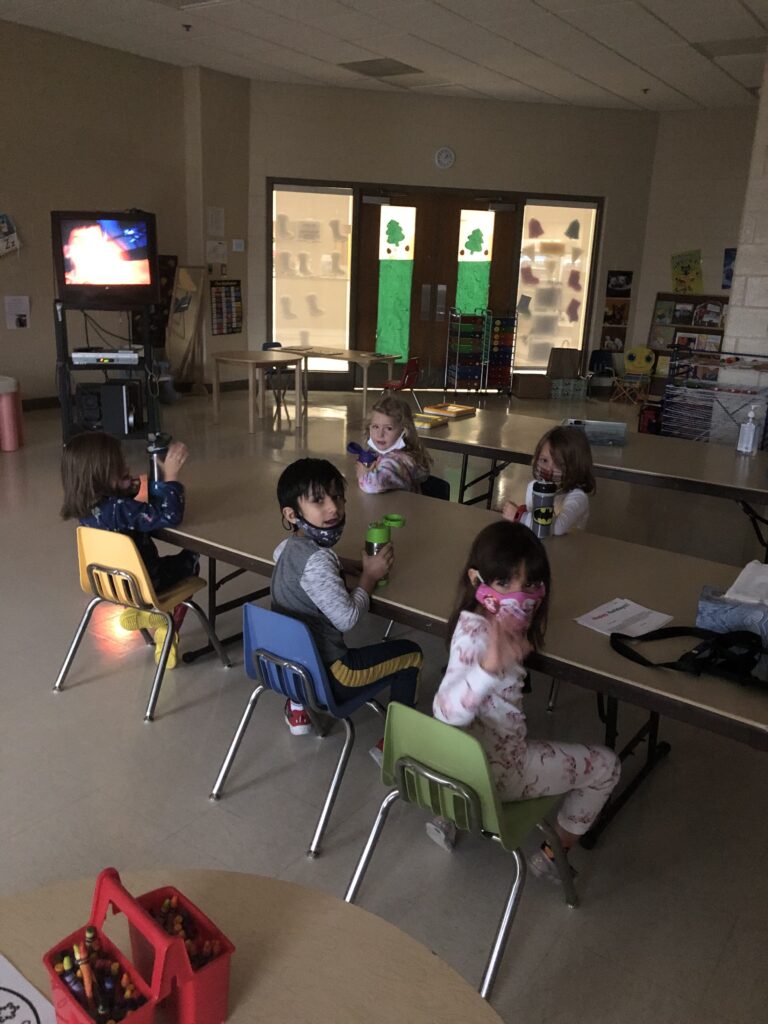 Hello Parents!  This week in PM Pre-K we continued our discussion on Christmas. We had fun making Christmas cards, that came from England, decorated holiday light bulbs and made cute Santas. We have been busy singing Christmas songs and getting into the spirit.
Our letter was Gg this week and we talked about it has a hard sound like goat and a soft sound like giraffe.
The kids are really getting good at rhyming words and compound words.
In math we focused on more and less. We used ornaments, candy canes and snowflakes to sort and tell the difference.
Polar Express day was a huge hit. So much fun!! Please check out our pj pictures. Don't forget next Wednesday December 16 is our holiday party. Have a wonderful weekend!